Discover our Alline range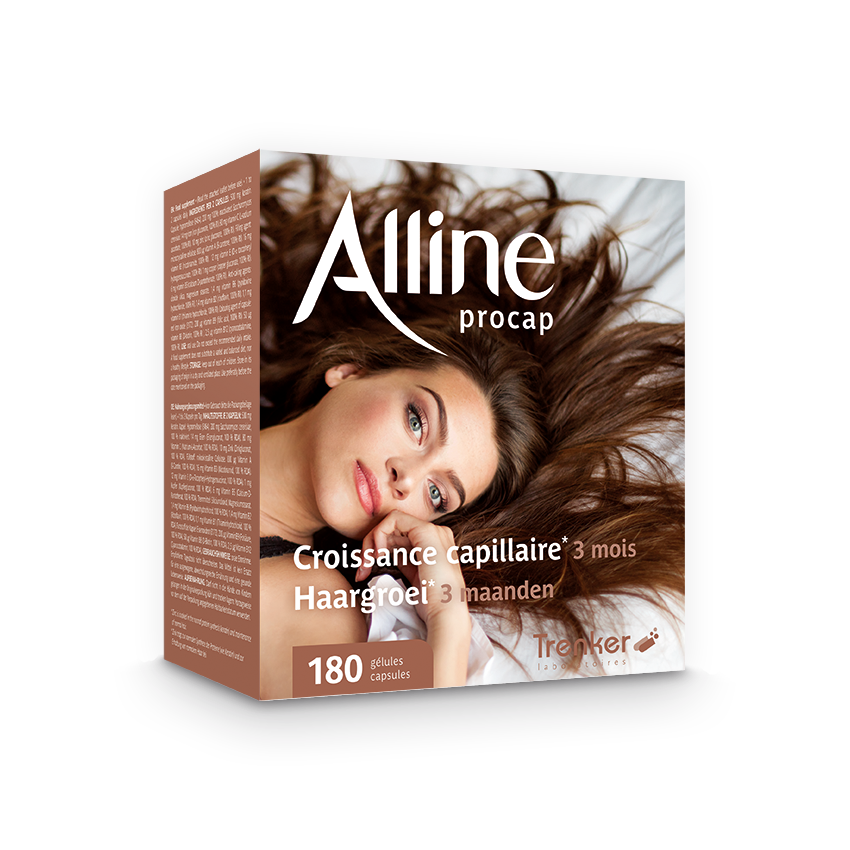 Alline procap is known for its unique, patented composition that combines CynaPlus® natural keratin with 11 vitamins and 3 minerals. 2 capsules of Alline procap per day provide 100% of the recommended intake of vitamins and minerals.
Alline procap is based on visible results1 :
100% of users noticed reduced hair loss
88% found that their hair became stronger
95% thought their hair became glossier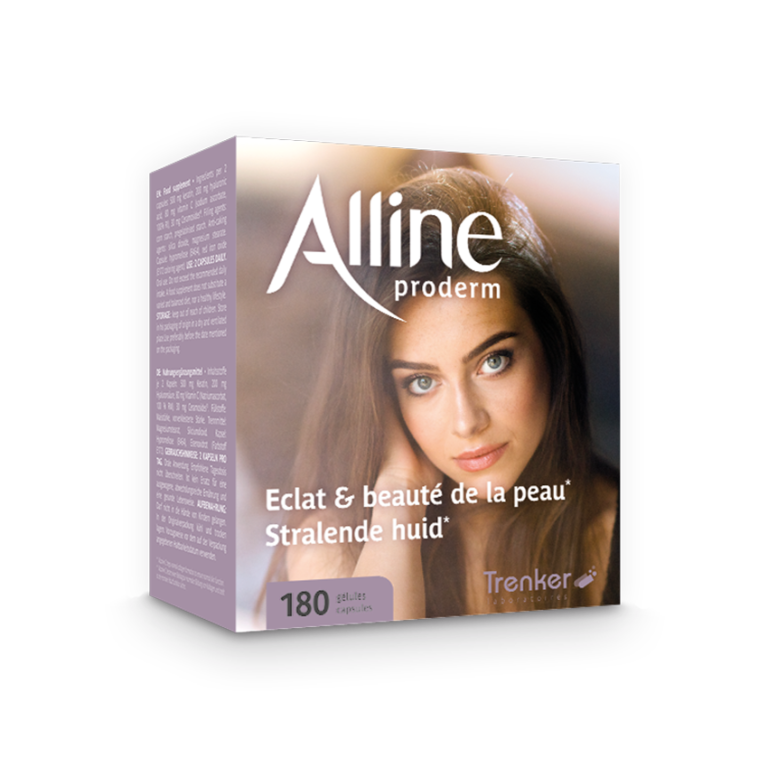 Alline proderm contains selected active ingredients that are essential for beautiful skin2 and natural ingredients that are easily absorbed by the body, including CynaPlus® keratin, vitamin C, hyaluronic acid and Ceramosides®.
The effectiveness of Alline proderm on the skin has been demonstrated by a scientific study3 :
75%of women observe a reduction in fine lines and wrinkles
79% of women see an improvement in the skin's hydration
88% of women notice a softening of the skin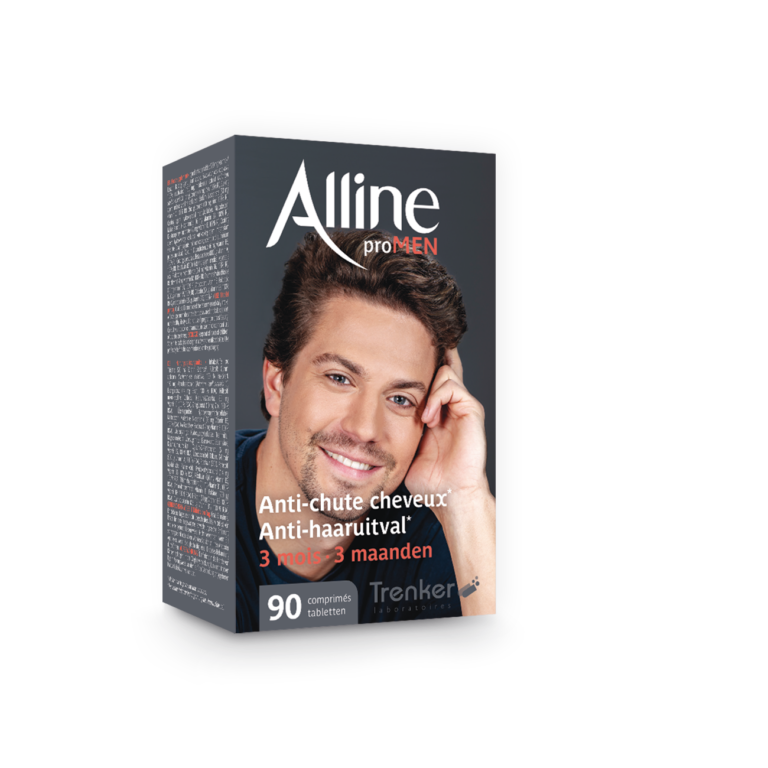 Alline proMEN, the anti-hair4 loss product specially designed for men.
Alline proMEN contains Keramax® keratin, a Venus Hair Fern extract and a combination of eleven vitamins and two minerals – a wide range of ingredients for preventing hair loss4.
Alline proMEN has been clinically proven to be effective5 :
100% of men experience less hair loss
100% of men have glossier hair
92% of men have stronger hair
1 Beer C. et al. (2014)
2 Vitamin C contributes to:
• normal collagen formation to support skin's normal functions.
• protecting cells from oxidative stress. Environmental pollution and solar radiation are the main causes of this oxidative stress.
3 Marzatico F. et al., 2012.
4 Adiantum capillus-veneris helps to slow down hair loss.
5 Nobile V, Dossena M. Double blind, randomized, placebo-controlled assessment of the efficacy of a food supplement in reducing hair loss in male subjects [Manuscript submitted]. Journal of Cosmetology & Trichology. 2021.