Which dietary supplement is best for male hair loss ?
Look on the bright side, male hair loss isn't the end of the world. Although there are several factors contributing to hair loss, there are some ways to slow down this natural phenomenon. And just because you've lost a bit of hair, you're not going to suddenly go bald overnight. Even if taking a dietary supplement doesn't always restore your mane to its original crowning glory, it can help slow down your hair loss1 !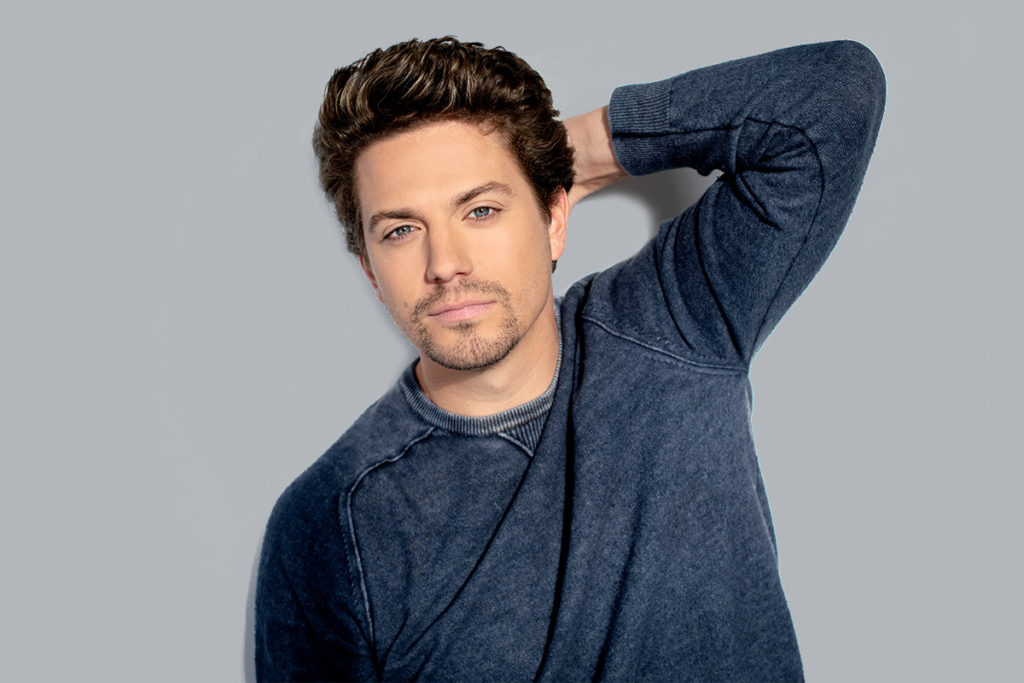 Maintaining a healthy lifestyle and looking after your hair are the first things you should do to keep your hair in good shape for as long as possible. Taking  keratin, 150 mg of capillus veneris extract, vitamins and minerals can help slow down the male hair loss.
Keramax®, natural, patented keratin
Keratin
is a
protein
containing
18 different amino acids
and is the main component of hair (95%). If there isn't an adequate supply of these 18 amino acids, keratin can no longer be synthesised and the
structural element of the hair
suffers.
Kéramax®
keratin used in
Alline pro
MEN
dietary supplement is of natural origin and combines all 18 amino acids that make up the keratin molecule. The exclusive process used to extract this keratin protects its complete amino acid composition while also making it
soluble
, ensuring
excellent absorption
by the body. It is sourced from
100% natural New Zealand sheep's wool
and is obtained through shearing, so no animals are slaughtered or injured.
Natural extract of capillus veneris for maximum hair growth1
Venus hair fern, from the Latin Adiantum capillus-veneris, is a plant with luxuriant foliage. It was named by the ancient Greeks after Venus, the goddess of love, because her magnificent head of hair reminded them of the plant's beautiful leaves. "Capillus" means "hair" and "veneris" means "of Venus"2.
The use of capillus veneris extract to boost hair growth was reported as early as the 12th century by Andalusian philosopher Ibn Rushd3, it is also frequently used in traditional Iranian medicine4.
Alline pro

MEN
hair loss prevention
dietary supplement
1
from
Trenker
Pharmaceutical Laboratories revitalises your hair by boosting the hair follicles so they don't remain in a dormant phase for as long and therefore regenerate more quickly !
5
Specially designed
for men
, one tablet of
Alline pro

MEN
dietary supplement includes
500 mg of Keramax® keratin
and provides
100% of the recommended intake of vitamins and minerals
.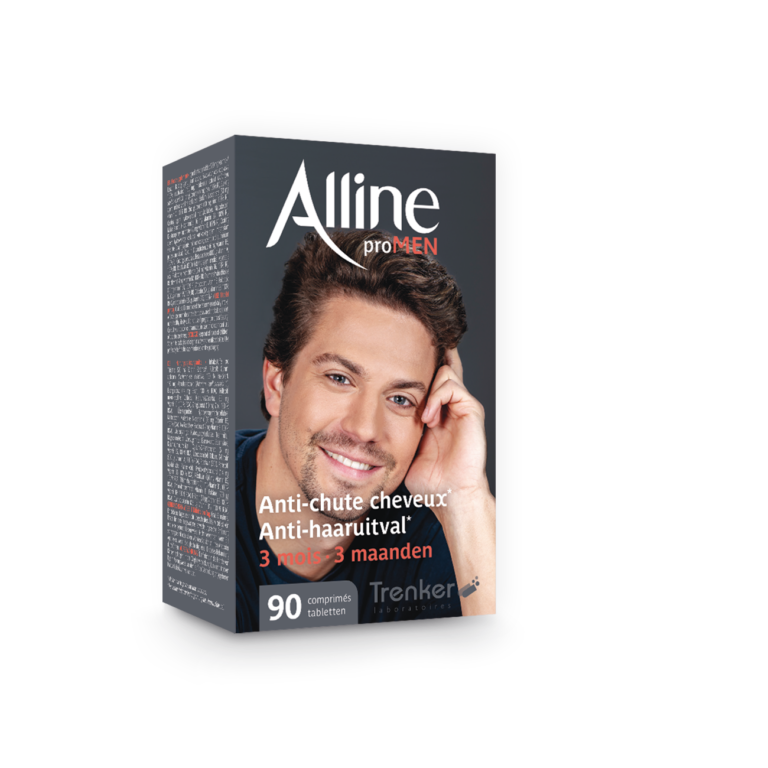 Composition of dietary supplement :
Keratin (Keramax®): 500 mg
Capillus veneris : 150 mg
Vitamins: B1, B2, B3, B5, B6, B8, B9, B12, C, beta-carotene, E (100% RI)
Minerals: Iron and Zinc (100% RI)
What do the vitamins do ?
Both beta-carotene, a source of vitamin A, and vitamin B2 contribute to the normal metabolism of iron
Vitamin A also contributes to the process of cell specialisation, an important stage in the capillary cycle
Vitamin C increases the absorption of iron. It contributes to the normal formation of collagen to ensure normal skin function and protect cells from oxidative stress
Vitamins B2, C and E help to protect cells from oxidative stress
Vitamin B6 supports the normal synthesis of cysteine
Vitamin B9 and vitamin B6 contribute to the normal metabolism of homocysteine
Vitamin B8 helps to keep your hair healthy
Vitamin B9 is important for the normal synthesis of amino acids and is also involved in the cell division process, another important stage of the capillary cycle
Vitamin B12 is involved in the cell division process
What do the minerals do ?​
1 Capillus veneris helps to slow down hair loss
2 Makbul, S. Physicochemical and biological properties of Adiantum Capillus-Veris Linn: An Important Drug of Unani System of Medicine. (2018).
3 Olimat, S. Current Application of Adiantum Capillus-Veneris L Based in Uses Mentioned by Ibn Rushd – A Review. Ann Clin Toxicol 3, 1028 (2020).
4 Dehdari, S. & Hajimehdipoor, H. Medicinal Properties of Adiantum capillus-veneris Linn. in Traditional Medicine and Modern Phytotherapy: A Review Article. Iran. J. Public Health 47, 188–197 (2018).
5 Beer C. et al., 2014.