Which ingredients should I choose for radiant skin ?
It's not easy to figure out which ingredients you should include in your skincare routine for beautiful skin. Some are particularly effective in promoting cell renewal, protecting the skin and slowing down skin ageing. Let's take a look at what you need.
The skin is the most visible part of the body and the way it looks is an important part of your personal well-being and self-confidence. Radiant skin can be yours with some simple steps including gentle cleansing, proper hydration and effective protection from pollution and the sun. But which ingredients are most likely to be the right ones for your skin?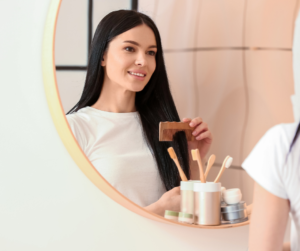 Keratin is a protein produced and used by the body and is the main component of skin, nails and hair. A lack of keratin can cause brittle nails and hair and dry, dull skin.  So keratin is one of the key factors for radiant skin.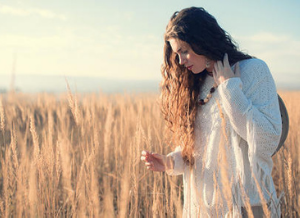 Ceramosides are patented natural plant extracts that improve the skin's appearance by combating dehydration and ageing2-4. The level of ceramosides produced in the body can drop dramatically with age or with the change of seasons4. The result is dry skin that feels tight and uncomfortable.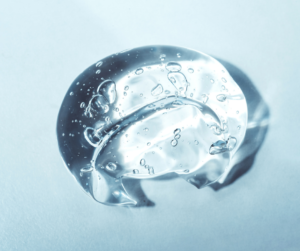 Hyaluronic acid is a natural and essential component of the skin. It is mainly found in the dermis, the intermediate layer of the skin.
Its elasticity and high water content means that hyaluronic acid fills the gaps between your skin cells and helps replenish the skin for a smooth, radiant complexion.  This is why hyaluronic acid is often called the "skin's cement". To get your skin in top shape, products enriched with hyaluronic acid can help you rediscover glowing skin!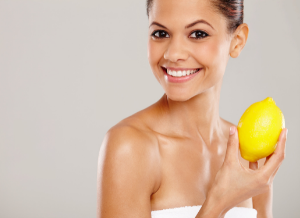 Vitamin C is a vitamin that contributes to the normal formation of collagen. And collagen means elasticity, resistance, suppleness and hydration! Everything you need for radiant skin. Plus, thanks to its antioxidant power, vitamin C helps protect cells from oxidative stress1!
So vitamin C is essential because it can give our skin a serious boost.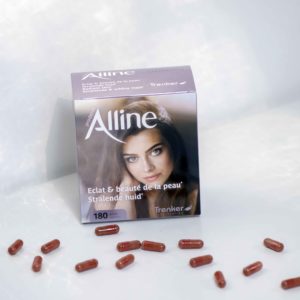 While moisturising and protecting your skin are essential to keep it in top shape, taking a dietary supplement like Alline proderm can be a useful boost.
It contains selected active ingredients that are essential for beautiful skin. Taking 2 capsules a day provides your skin with a targeted skincare cocktail of keratin, vitamin C, hyaluronic acid and Ceramosides®5.
1 Vitamin C contributes:
To the normal formation of collagen to ensure normal skin function.

To protect cells from oxidative stress. Environmental pollution and solar radiation are the main causes of this oxidative stress.
2 Janůšová B, Zbytovská J, Lorenc P, et al. Effect of ceramide acyl chain length on skin permeability and thermotropic phase behavior of model stratum corneum lipid membranes. Biochimica et Biophysica Acta (BBA) – Molecular and Cell Biology of Lipids. 2011;1811(3):129-137. doi:10.1016/j.bbalip.2010.12.003
3 Mizutani Y, Mitsutake S, Tsuji K, Kihara A, Igarashi Y. Ceramide biosynthesis in keratinocyte and its role in skin function. Biochimie. 2009;91(6):784-790. doi:10.1016/j.biochi.2009.04.001
4 Bizot V, Cestone E, Michelotti A, Nobile V. Improving Skin Hydration and Age-related Symptoms by Oral Administration of Wheat Glucosylceramides and Digalactosyl Diglycerides: A Human Clinical Study. Cosmetics. 2017;4(4). doi:10.3390/cosmetics4040037
5 In vitro efficacy study. Evaluation of the bioavailability activity of a dietary supplement. University of Pavia (2010).